Recently, many new sellers leave messages on the forum or other social media. The first question from them is always questioning whether their choice is right or not: Is cross-border e-commerce business easy doing now? What are they hesitating, nothing more than language, product, price, logistics. According to the observation and analysis, as long as we help those new cross-border sellers solve these four pain points, they will no longer have worries and eventually take the first step of success.
①

How do individuals do cross-border e-commerce?
First of all, the first big problem is the language. Except the customer service should have a good command of the local language when they are working, processing the orders, viewing the store situation, writing product descriptions, listing the goods and doing other operations of the entire store are indispensable to experts who are proficient in different languages. New sellers tend to feel embarrassed in this first step because sometimes they are not only facing one store, but some sellers who want to open multiple stores and they do not have time to study the particular operations of each platform under unfamiliar language environments.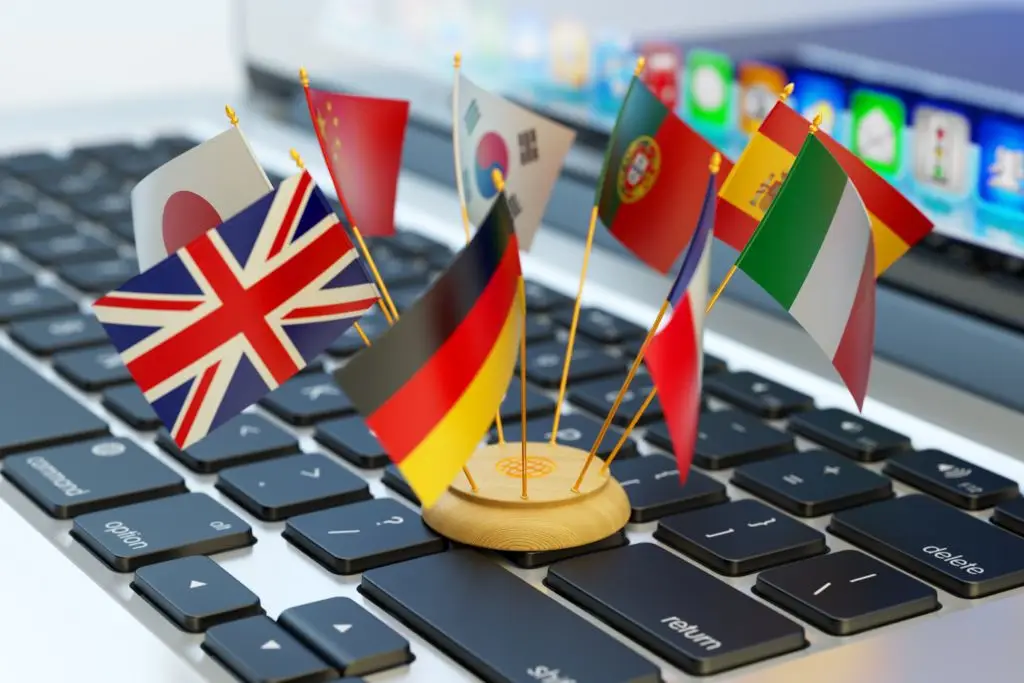 ② What is the most profitable product to sell online?
Secondly, it is the product. New sellers are not often worried about the source of supply, but they do not know the clear direction. Which products can they sell to cater to the demands of European customers? Generally, the vast majority will try to do 'Follow sell'. Although this action can quickly attract traffics, there are obviously some risks, such as it is easy to be complained and suspended. If you want to increase the order safely and effectively, choosing correct products is the key for new sellers to win.
③

How much can cross-border e-commerce earn in a year?
Here, I have to mention the pricing. New sellers certainly hope that the more they can earn the better, but the short-term profits will not bring them long-term development. For example, they do not know the market price, they do not know the price-setting strategy of the competitors, even they do not understand the potential of their products, which have become the origin of the pricing problem. Failure to dig deeper and solve such problems will only allow new sellers to keep up falling and even lose confidence, asserting that there is no future for their sales on the European platform.
④ Which international logistics company is reliable?
The last thing worth to talk about is logistics. The situation of new sellers having overseas warehouses is very rare. In most cases, they hope to first test the shipment from domestic to European platforms. However, it is easy to expose a problem. If these products are only returned with no damage as the customers change their minds. These products will miss the opportunity to be resold. Even if some sellers have a return point in the local area, the time between two points will be unnecessarily lost during the transfer.
In this case, their urgent needs can be solved with only one software. C2 soft is such a one-stop automation software that does not require the seller to worry about anything extra. It is just like a powerful transfer station that can connect with all your marketplaces 'stores, read all the data, and accurately assign any command of sellers to each order.
Trying to communicate effectively with buyers?
In the back office of C2soft, marking a 'todo' for each online order. Even if there are many orders from different marketplaces, our customer service will not miss any of them.
Want

to know the situation of each store's operation?
Reading all the information in the back office of C2soft to get all the control power, instead of logging in to each platform.
Still worrying about how to write product

descriptions?
Download the electronic product database from the software, ten thousands of products have been matched with the major European markets, just fill in your wholesale price and stock, to do a safety 'Follow sell'.
Tired of manually listing dozens of products

on

multiple platforms?
With C2soft, our e-commerce experts are responsible to list your products on all your stores so that the products can be efficiently and correctly listed in the correct category under several languages.
How do I get the pricing information in time?
C2soft and all major e-commerce platforms have achieved data sharing, the software will automatically update the competitive price of each product in the back office every 2 hours, with unique and accurate calculation formula, to provide you with sufficient pricing strategy. You only need to set the product wholesale price, and please wait for us to fight the remaining potential profit for you.
How to efficiently resell between platforms?
In the back office of C2soft, you can directly select the FBC2 created by C2 Corner and Chukou 1 to realize the flexible transfer between the warehouses in 10 countries all over the world. It is easy to master the inventory information up to 17 warehouses and track your delivery information in time.
In C2 Corner,
there is no new seller who lost his way.
Make your cross-border business no more difficult by choosing the right tool!
For more information, please have an appointment with us:
https://calendly.com/c2corner/60min?month=2019-11